DIANE HUNTER, RN, ACUPUNCTURE
Reiki Master and Pranic Healer
New Hope, PA 18938
Free Initial Consultation 
Call Today: (215) 589-8747 
Serving Bucks County, PA; and Hunterdon County, NJ
Proudly Serving our Veterans.
Specializing in Pain Relief using
Balanced Method Acupuncture
Allergies
Arthritis and Stiffness
Back Pain and Sciatica
Chemotherapy Side Effects
Digestive Complaints
Emotional Issues
Hip Pain
Men's Health
Muscle Aches and Joint Pain
Pain Management
Skin Problems
Shoulder and Neck Pain
Sports Injuries
Woman's Health
Is Acupuncture For You?
 
As a Registered Nurse and Licensed Acupuncturist, it is my purpose to try and help as many people as I can find improved health and well-being through Acupuncture. If you have a health issue or concern and you would like to find a natural solution, then you have come to right place.  I am a trained Health and Wellness Professional offering a natural, drug-free solution without side-effects.
Most health problems are the result of past physical traumas or injuries, environmental and chemical toxicities, and hormonal imbalances that can disrupt and adversely affect the body resulting in physical dis-ease. If the root cause of the dis-ease is not addressed, the problem may slowly get worse over time, but when the underlying root cause of the disease is found and treated appropriately, the body will naturally heals itself and health and well-being are restored.
If you are experiencing pain anywhere in your body, then your body is trying to tell you that there is something wrong. Pain is like a warning light on your car's dashboard telling you that you have something seriously wrong that needs your attention immediately. If you do not take care of the problem now, then the problem will only get worse, but if you address and correct the problem, then the pain (warning light) will go away.
If you are interested in finding out if acupuncture can help you, then please feel free come into the office for free consultation so that we can discuss your health concerns and determine if you would benefit from receiving acupuncture treatments.  This initial consultation is absolutely free without any obligation on your part.  Take your step toward better health by calling today (215) 589-8747 to schedule an appointment.  I look forward to meeting with you. 
Our Acupuncture Office is Located in Beautiful Peddler's
Village, between Doylestown and New Hope, Pennsylvania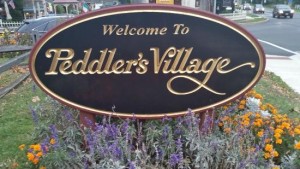 Conveniently Located with both
Free and Handicap Parking
Lahaska Wellness Center
5872 Lower York Road
(on Route 202)
New Hope, PA  18938
To Ask a Question or
Schedule an Appointment,
Please Call or Text:
(215) 589-8747
© 2015 Diane Hunter, RN, L.Ac, PO Box 154, 5872 Lower York Road, New Hope, PA 18938 - Serving: Acupuncture in Bucks County, Acupuncture Doylestown, Warrington, Warminster, Chalfont, New Britain, Acupuncture New Hope, Buckingham, Solebury, Montgomeryville, Furlong, Jamison, Quakertown, Perkasie, Sellersville, Pipersville, Newtown, Lansdale, and more. - 215-589-8747
In New Jersery serving: Acupuncture in Hunterdon County: Acupuncture Lambertville and Stockton, and more.
Areas Served by Zip Codes: 18902, 18976, 18974, 18914, 18901, 18938, 18912, 18963, 19446, 19454, 18925, 18929, 18951, 18944, 18960, 18947, 18940, 19454, 19053, 19031, 19040, 19044, 18964, 18969, 19090, 08530, 08559 and more.